Baby bounty
7th
July 2011

Closed
I recently had my first child (now 3 months old) and received an amazing number of gifts for my son.
However, among the bounty of presents were several homemade gifts that filled me with extra warmth and love.
1. Yellow crocheted blanket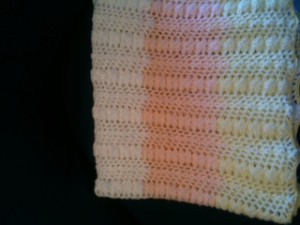 from one of my best friends aunty's
2. Star bibs & face washer
homemade bibs and face washers from a girlfriend in Brisbane
3. Shape Wool Blanket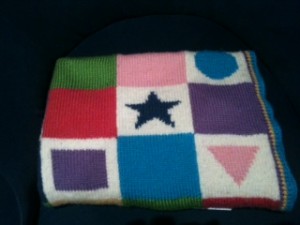 detailed knitted blanket from a friends mum in Canberra
4. Rainbow Gecko Quilt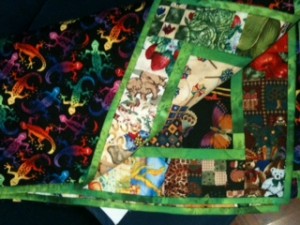 quilt from a friend of the family.
5. Teddy Bear Quilt
from my mother

Tags: craft, fashion, knitting, quilting, sewing
Filed under: Heritage